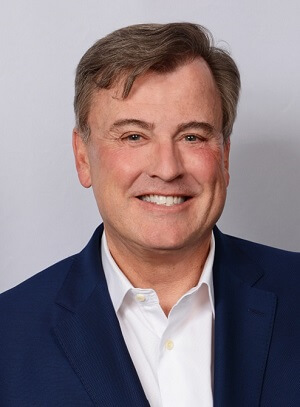 Mark Oldfield
Chairman and Founder
Mark Oldfield founded Source Support Services in 2001 as a warranty and hardware maintenance provider for computer manufacturers.
With over 25 years of experience in international logistics, logistics software, and computer hardware he founded Source with the understanding that in order for computer manufacturers to compete globally, they had to be able to offer after-sale support services that would allow them to compete from a service perspective with some of the major computer manufacturers. This premise allows our customers to compete from a price and superior perspective. Before founding Source Support Services , Mark held various sales and management positions in the logistics and IT industries.
Mark graduated from Armstrong State College (now Armstrong Atlantic University) in 1980 with a bachelor of business administration degree in marketing-management. Mark is deeply involved in youth sports where he lives, and has been involved in supporting several charities including assisting Source's president and GM of sales John Trautwein in establishing the Will-to-Live Foundation, a teen suicide awareness and prevention organization.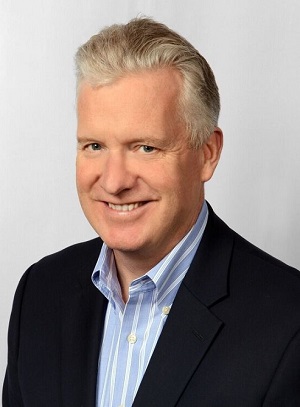 Mike Stolz
CEO
Mike Stolz is the chief executive officer of Source Support Services. He started his career at Source as chief operating officer and has since progressed to his role as chief executive officer. Mike exemplifies Source's commitment to developing and implementing the strategic goals for the company to expand our services capabilities and enter additional vertical segments.
As COO, he was responsible for all of the company's worldwide service operations, including service delivery, customer success, logistics, field engineering network and Source's service automation delivery platform – Source Central. Prior to joining Source, Mike held various leadership positions for over 30 years at companies such as Imation, Xyratex, StorMagic and X-IO Technologies. He has demonstrated success as a senior executive in marketing, sales and technical support for startup through mid-size public organizations.
Mike earned a Bachelor of Science degree in business administration with a concentration in marketing from Northeastern University.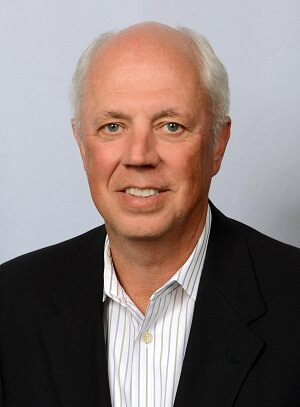 Steve Snyder
CFO
Steve Snyder joined Source as CFO in 2016. His responsibilities include overseeing the financial management of the company as well as finding and vetting strategic business development opportunities.
Steve has spent his career in senior financial management positions of technology product and service companies.This includes serving as CFO for Digi International (DGII), a manufacturer of computer network devices and cloud services, X-IO Technologies, a manufacturer of storage arrays, and Ancor Communications (ANCR), a fiber channel network switch developer and manufacturer.
Steve has extensive experience in closing acquisition transactions and overseeing manufacturing functions. He became a CPA while working at KPMG early in his career. He received a Bachelor of Arts degree from Augustana College in Rock Island, Illinois and an MBA from the University of Minnesota.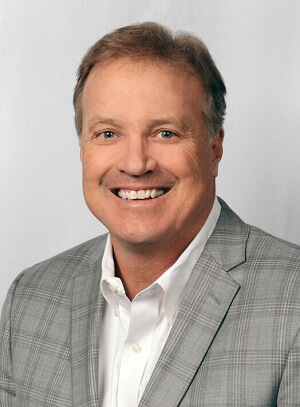 John Trautwein
Chief Customer Officer
John Trautwein has been a member of the executive team at Source since 2003 and has served as EVP sales, president and COO.  Today, as chief customer officer, John is responsible for the overall customer relationships within Source Support as well as global sales and business development.
John's background includes over 25 years of international sales, marketing and executive management experience, including six years living and working abroad in Munich, Germany and Poole, England.
John earned a Bachelor of Arts degree in chemistry from Northwestern University in 1984 and completed the Executive Development Program at Northwestern's Kellogg Graduate School of Business in 2000. Prior to joining the business world, John spent seven years playing professional baseball for the Montreal Expos and Boston Red Sox and was a member of the American League East Champion Red Sox in 1988.  John and his wife also run a nonprofit organization called the "Will to Live Foundation," which works closely with young adults and families in local communities around the country to raise awareness of teen suicide in our society.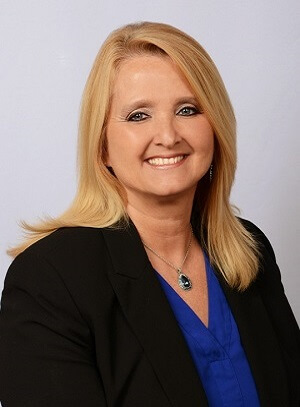 Regina Caudle
VP of Logistics 
Regina Caudle joined Source in April 2016 and has quickly progressed to her role as vice president of logistics. She is responsible for all aspects of the logistics team for Source partners and customers, customer success, vendor management as well as facilities.
Regina brings over 20 years of experience in domestic and international logistics and supply chain management working with companies such as SED International where she successfully implemented logistics models to service customers with all their logistics needs.
Regina attended Georgia Institute of Technology where she focused on supply chain management, transportation and logistics and also studied Business Management and Finance at the University of Georgia.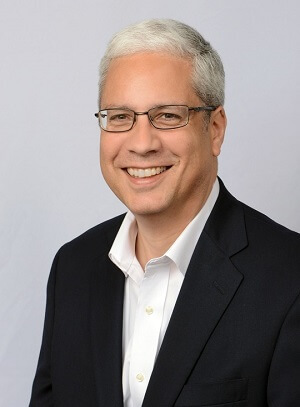 Eric Lomascolo
VP of Technology & Product Management 
Eric Lomascolo is vice president of technology and product management at Source. In this role, Eric drives the company's technology vision, oversees the development and implementation of Source's services automation platform, and is responsible for services strategy, product management and marketing.
Eric has gained broad technology experience that has spanned more than 25 years; from being a data center end-user to leadership roles in product management and marketing in technology and services companies such as Dell, Imation, Xiotech (now X-IO Technologies) and Xyratex (now Seagate).
Eric holds a Bachelor of Science degree in computer science from George Mason University and a M.B.A. in global business from Cardinal Stritch University.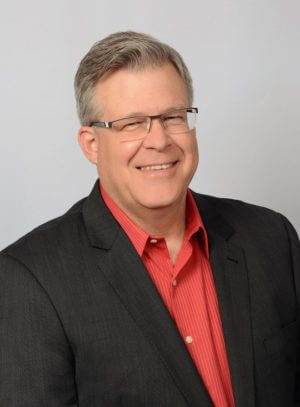 Jeff Nesler
VP of Services Delivery 
Jeff Nesler joined Source in May 2016 and is responsible for all aspects of customer service including technical support, call center, technical recruiting, professional services, PMO, training development/delivery and support operations.
Jeff's career has been focused on customer success and reactive to proactive services/support transformation in startups and established companies. He has held leadership positions at Nexsan/Imation, QLogic, Ancor Communications and Apertus Technologies.
Jeff holds a M.S. in Computer Science from the University of Minnesota, a mini-MBA from St. Thomas University and a B.A. in Math & Economics from St. Olaf College.
Jeff is a customer success and user experience thought leader, author and speaker.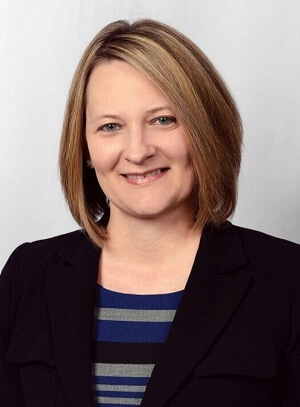 Angie Sligh
VP of Quality
Angie Sligh is responsible for leading the company's corporate quality assurance and management program and is the overall quality liaison between management, departments and customers.. Her focus includes all aspects of customer satisfaction, analysis, root cause investigation, leading audits and value based inspection and testing philosophies.
Prior to Source, Angie has held leadership positions ranging in areas of customer service management, manufacturing and quality. She is an ISO certified auditor in ISO 9001 and ISO 14001 and has implemented complete ISO quality management systems to transform the customer experience and provide consistent service delivery in several privately held companies.
Angie attended Aiken Technical College. She is a senior member of American Society of Quality and has received several recognition of excellence awards from the South Florida Manufacture's Association.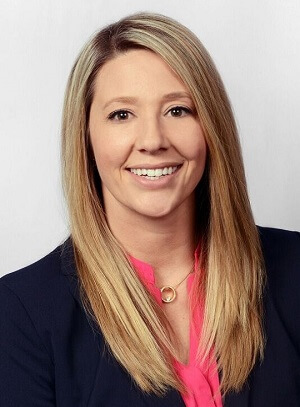 Christina Bowden
Senior Director of Human Resources
As the senior director of human resources, Christina Bowden manages the overall provision of HR services for the company. She believes in a strong work ethic and is dedicated to the development of an employee-oriented company culture that emphasizes quality, continuous improvement, key employee retention, high performance, and personal growth.
Christina joined Source Support in 2005 and during her thirteen years with the company, she has started and directed multiple policies and programs aimed at the development of a superior workforce. In addition to human resources, she has over fifteen years of experience in administration, sales and accounting.
Christina is a member of SHRM and HRPA. She attended DeVry University with a focus in Business Administration and continued her studies at Emory University in Human Resources Management.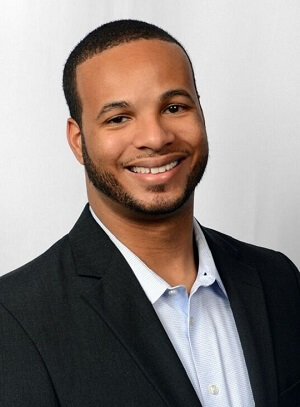 Uriel Bowdre
Senior Director of Finance & Sales Operations
Uriel Bowdre oversees the finance and accounting functions of the company to include treasury related activities, risk analysis and FP&A. Uriel is also responsible for the sales operations to include planning, reporting, quota setting and management, sales process optimization, contract management, compensation design and administration.
Uriel has worked in many financial management positions in various industries, publicly and private, where he oversaw, global consolidations, Sarbanes Oxley compliance, accounting shared services and bankruptcy compliance/reporting.
Along with being a CMA, Uriel holds a Bachelors of Science degree in International Business from Strayer University and a MBA from Strayer University.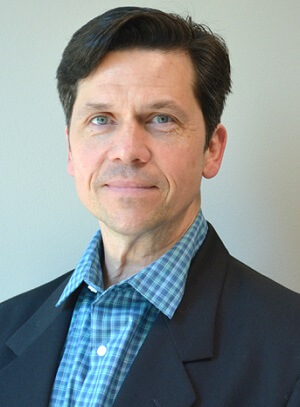 Ivan Ruyle
Director of Customer Success
As the Director of Customer Success, Ivan is responsible not only for setting up and implementing new partner onboardings, but also for preserving the continued efficient flow of communication with our established customers to constantly improve and optimize our mutual performance within the partnership.
Ivan spent 15 years in Sales and Customer Service prior to joining the Source Support Sales team in 2013. Since coming to Source, he has performed in Sales and Account Management as well as managing customer-onboarding and acting in other Sales Operations roles.
The Source Customer Success team was officially launched in 2016 and in mid-2018, was expanded to include the Project Management team.
Interested in joining our team?