Bringing People, Process and Technology Together 
In today's marketplace, large and established competitors often prevent technology providers from competing on an even playing field because they already have their own worldwide services capabilities. Developing and managing a service team and a disparate partner network isn't just expensive and time consuming – it also adds complexity, delay and risk. In addition, organizations need complete visibility to their entire services effort through an integrated approach, instead of trying to manage multiple suppliers and systems.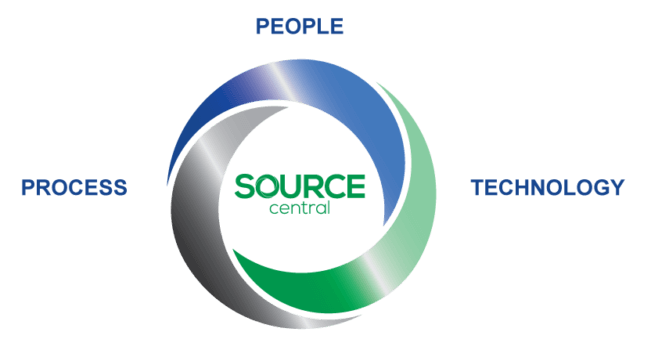 Source Support Services helps technology providers by using an efficient business model that allows them to flexibly activate services and manage them from a single point of integration and automation. This platform, called Source Central, brings all of Source's people, process and technology capabilities into one view so that providers are not burdened with managing disparate partners, interfaces and processes. As a result, it reduces overhead costs and enables a higher quality of customer service.
Source is also recognized as a leader in:
Delivering enterprise-class same-day, on-site support in all 50 states and over 100 countries worldwide
Accommodating a range of service delivery; from solution appliances to complex application-based platforms that use multiple hardware and software solutions
Accelerating business scale and market reach through a global services model and automation using the Source Central service management platform
Retaining, educating, and certifying a network of more than 12,000 certified service professionals as part of the Source Techworks program
Staffing a 24x7 support operations center based in the U.S. with support engineers that average more than 20 years of experience in complex IT fields and carry expert-level certifications.