Delivering Streamlined Global Support Solutions on Behalf of Technical Product Manufacturers
Based near Atlanta, Georgia, U.S.A., our team delivers innovative and quality-driven support solutions to technical product manufacturers around the world. Since 2001, we have executed millions of world-class support interactions globally with localized field engineer and service parts logistics resources.
We are teammate driven, customer experience motivated, and fixated on quality, which enables us to streamline support experiences and deliver best-in-class performance every time.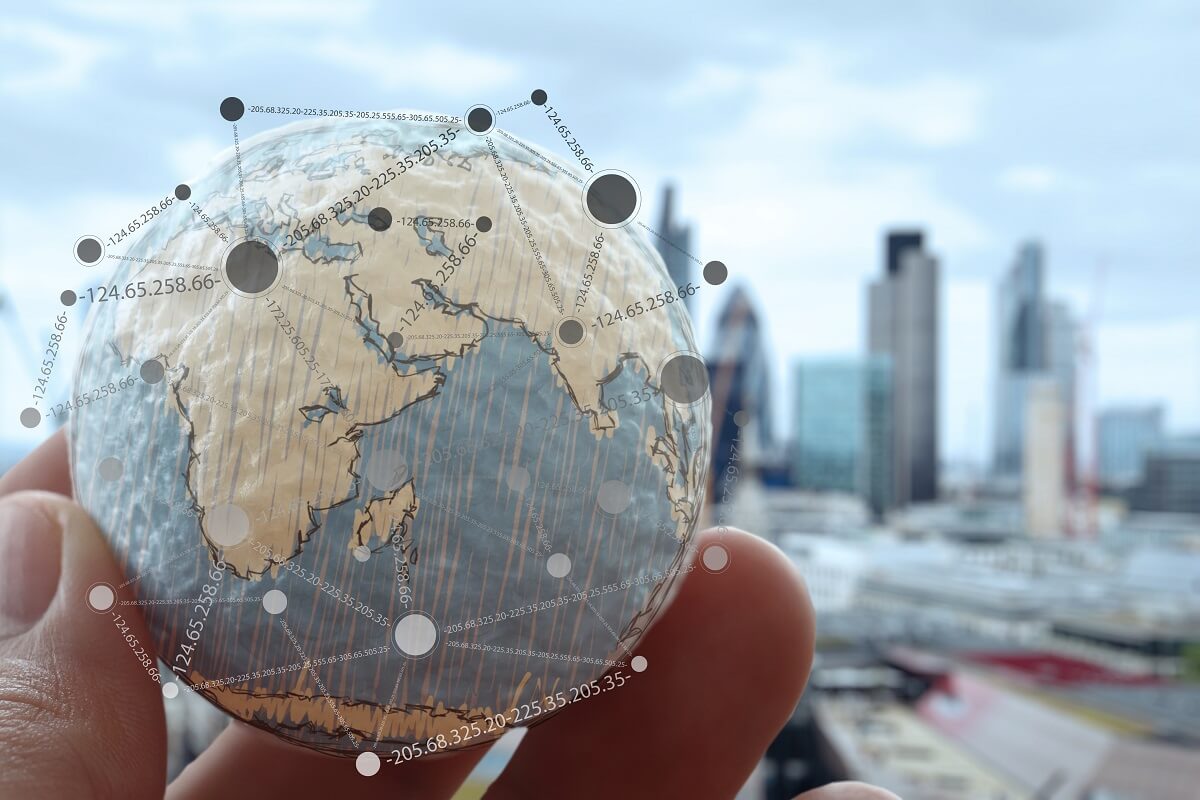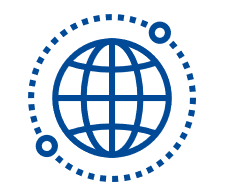 Delivering worldwide, comprehensive support solutions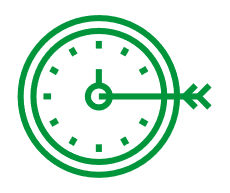 24x7x365 support coverage with a global reach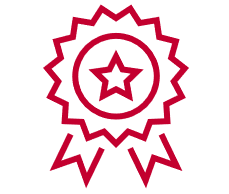 Consistently meeting or exceeding 98% SLA Achievement, 95% Customer Satisfaction & 99% Inventory Accuracy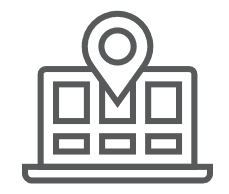 Variable workforce of local, certified technicians
Onsite Product Repair & Preventative Maintenance
Product Deployment & Installation
Global Service Parts Logistics
24x7x365 technical and onsite product support options include same day repair and preventative maintenance.
Product deployment solutions via a predesigned, cost-effective installation program.
Global end-to-end managed logistics for seamless international parts movement, stocking, management, and recovery.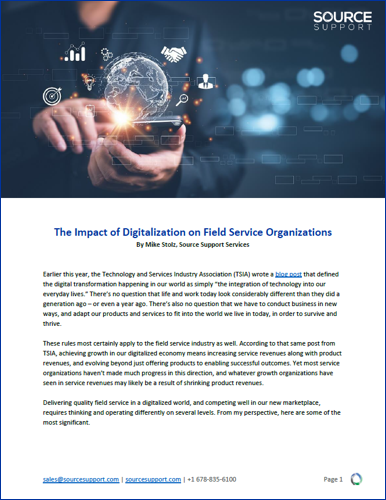 The Impact of Digitalization on Field Service Organizations
There's no question that life and work today look considerably different than they did a generation ago – or even a year ago – mainly due to the emergence and evolution of technology. The same applies in the world of field service. Delivering quality field service in a digitalized world, and competing well in today's marketplace, requires thinking and operating differently.
Source Techworks Video
Source Techworks is Source Support's global network of certified, on-demand, 24/7 field services professionals and technical resource partners who deliver support solutions to technical product manufacturers across the enterprise IT, medical technology and industrial automation industries. Learn more about our Source Techworks network in this short video!
(Approx. 1.5 minutes)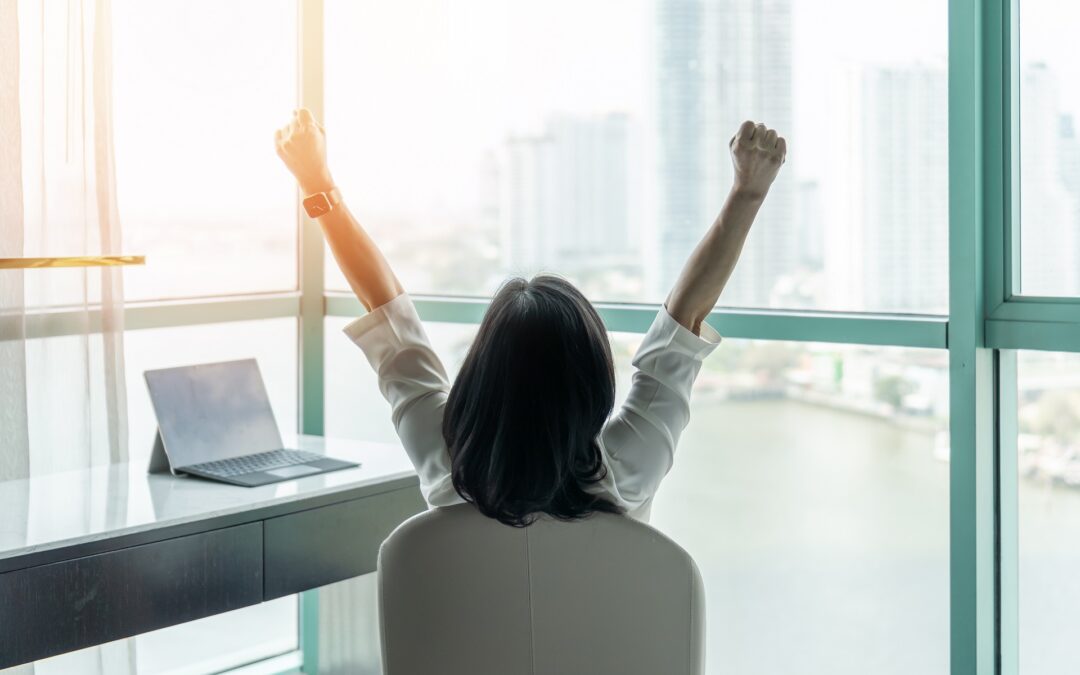 Let's face it: life has gotten really, really hard. The pandemic hit and forever altered our lives. Our world and culture are significantly different and more divided than before. We don't have the level of interaction with other people that we used to have, and we're...

Flexible Services Capabilities & Cost Structures

Detailed Case Processes & Automated Workflows

Variable Cost Model Across Functions

Access to a Variable Global Workforce

Scaling Efficiency & Consistency via Process/Automation

Consistent, Global Skills Training & Certification