On Demand Webinar:
Creating A Resilient Services Framework
October 27, 2020 – On Demand Webinar
Watch as our panelists discuss three critical components to building a resilient service delivery capability:
Creating an adaptable services model that provides consistent results anywhere on the planet.
Consistent and repeatable processes with innovative and highly integrated technology to ensure high quality service delivery.
Achieving alignment of service goals and brand expectations across the service delivery network.
If you missed our webinar "Creating a Resilient Services Framework " with Gokul Sathiacama from Hewlett Packard Enterprises (HPE), Sergii Serogin from Stryker Canada, Tom York from Vology, John Carroll from Service Council and Source Support's Mike Stolz, please click the video to watch the recording of the session!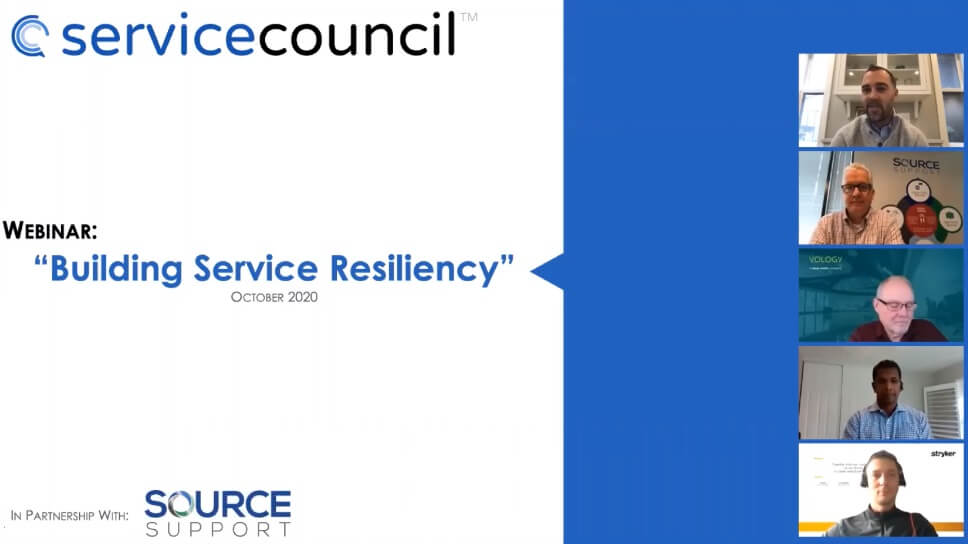 Please Fill Out This Form To Watch The Webinar!
Thank You To Our Panelists!