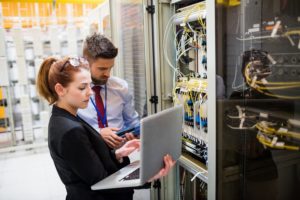 Source has supported leading enterprise IT manufacturers and their customers in mission-critical data center environments for over 20 years. Today we provide installation deployment, 4-hour and next business day on-site support, and service parts logistics services to end-users in more than 110 countries around the globe.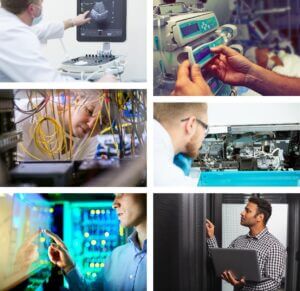 High quality service delivery performance and immediate response times are a requisite standard in the healthcare industry because end-user operations and patient health outcomes often hang in the balance. The 2020 global pandemic has amplified this focus as challenges such as travel restrictions and workforce availability caused medical technology service organizations to rethink how they deliver services.
Source provides outsourced technical product support services to leading medical technology manufacturers. Our comprehensive onsite services solution provides same day and next business day support throughout the product lifecycle, including installation deployment, preventative maintenance, on-site repair, and service parts logistics.
Our medical technology product support capabilities include:
Biomedical equipment such as sterilization, ventilation, fluid waste management, ultrasound, laboratory equipment, and PACS IT and diagnostics workstations
Dental equipment
Advanced server, storage, and networking