Recalls are among the most challenging scenarios healthcare OEMs and providers can face. The task of minimizing equipment downtime and revenue loss during the recall process is a challenging undertaking and can cause severe damage to a company's financial standing and reputation. Speed, precision, compassion, and a global perspective are all imperative to successfully navigating a recall and are all core attributes of Source Supports remediation services.
Are You Recall Ready? Let us help.
Source Support's goals with any remediation project are Quality and Efficiency. By making these two goals the pillars of our project plan we ensure the highest level of customer satisfaction and minimal end-user downtime while meeting all regulatory and compliance standards.  
Our dedicated project management team will work with you to develop a custom program that matches your project's timeline and needs. We also work with your team to establish proper documentation and reporting so we can provide your organization with the ability to track and report on all recall data activity that is critical to ensuring compliance throughout the recall process.  
To mitigate the effects of a recall on your business and its impact on patients, it is important to establish the necessary systems, expertise, and resources well in advance of any potential need.  
Source can help your organization with your recall needs by providing: 
Worldwide Field Engineer Network
Centralized Project Management
Compliance and Transparency
Quality Management System
Logistics and Support Systems
Worldwide Field Engineer Network: Your equipment is in medical facilities and laboratories in every city and town around the world. A certified global field engineer network is crucial for successful recall management. No matter the task, no matter where in the world, Source Support can deliver you a team of certified and credentialed field service engineers capable of delivering remediation services worldwide.
Centralized Project Management: Efficiently organizing and aligning resources across various internal and external departments is vital for optimal service execution. Our project management simplifies the scheduling process with customers, as well as the tracking and reporting of project progress to expedite the work and minimize the overall organizational disruption.
Compliance and Transparency: In urgent situations, real-time reporting and documentation are critical for regulatory compliance. Document every step of the repair process, from the technician's arrival on-site to equipment repair, ensuring nothing goes undocumented.
Quality Management System: Protect your brand with a sophisticated, well-implemented quality management system. Ensure a team of technical support experts supports field engineers during every onsite visit to guarantee that the first visit is also the last.
Logistics and Support Systems: Whether your product is in a hospital, laboratory, doctor's office, or urgent care clinic, efficient logistics are vital during a recall. Ensure reliable logistics solutions that integrate seamlessly and meet the timetable requirements of remediation efforts by your field service technicians, project managers, and quality managers.
Source has Years of Experience in Medical Technology Support
Our global network of certified field service professionals helps your business scale quickly in a flexible and cost-effective way, while maintaining the highest-quality service you expect. From installation deployment to on-site maintenance and repair to global service parts logistics, Source offers a complete services solution for your medical technologies.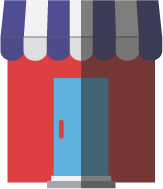 Local, On-Demand Resources
Having Source Techworks professionals local to the end-user's site enables us to provide same day onsite service delivery and reduce unplanned downtime for the end-user.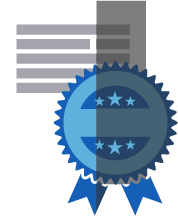 Trained and Certified
We ensure that every field service professional in our network is trained and knowledgeable to support our customers' equipment. Our Source Academy eLearning modules ensure in-depth knowledge of each required solution, so every one of our field service professionals arrives on-site prepared to perform expert-level engagement.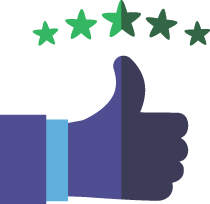 Culture of Quality
Through our in-depth processes, repeatable training platform, expert-level case management, and global Source Techworks network, we consistently achieve over 98% SLA achievement and above 95% customer satisfaction ratings.
Let's Chat
Take the first step toward making sure your equipment is working consistently and effectively for your staff. Contact us to see how we can help you with your medical technology service needs.
Contact Us