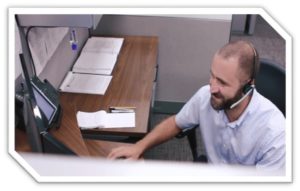 Radu has been a member of the Support Operations Center team for almost a year and he works hard to ensure that our customers and end-users receive the highest quality support at every engagement. Learn more about Radu and see why he is a valued member of our support team.
Why did you choose to work at Source?
I wanted to start my IT career and Source was the perfect opportunity for me.
What do you enjoy most about working in the Support Operations Center?
I enjoy the opportunity to learn about new and exciting products and technologies.
What are some of your hobbies?
One of my main hobbies is spending time with my kids — doing all kinds of activities or just fooling around with them. Besides that, I love fishkeeping, which is one of my most pleasurable activities. Also, I am a gamer in some of my spare time.
Who inspires you? Why?
I do not have a particular person that inspires me, but if I were to pick someone it would be Stephen Hawking. The main reason for my choice is the fact that he is a scientist, especially because he is a theoretical physicist and cosmologist (astronomy being my passion), which makes him necessarily well organized and motivated to accomplish great things. Also, the fact that he was able to go forward for a long as he did, given the terrible ailment he is dealing with.
What fictional place would you like to visit?
Planet Pandora from the movie Avatar.
What was the last great book you read? What about it stood out to you?
The Greatest Show on Earth by Richard Dawkins because of the clarity and simplicity with which he explains evolution.
---
To keep up with all of Source's latest news and conversation, follow us on Twitter, Facebook, or LinkedIn.