One thing you hear from just about every employee at Source Support Services is that we are family. About a month ago I moved from my hometown in Minnesota to Georgia in order to join that family and I have received nothing but the warmest of welcomes. Every day I come in to cheerful hellos, advice on beating traffic, and recommendations for places and events to check out in the area. Source has indeed proven itself to be family.
Like any family, we love to have a good time and enjoy each other's company. Besides, the closer we are, the more positive and friendly we'll be – and the better we'll be able to serve our customers. Our mission is to be there to offer solutions when things aren't going smoothly for you and this kind of stress-free environment in our office helps enable us to deliver for you and your customers.
Earlier this month the Source team enjoyed a company retreat at Lake Lanier, which is located just north of our office near Atlanta. Employees and their families celebrated the past year's hard work with a picnic on the beautiful grounds, listened to live music, and enjoyed the hilarious antics of a magician. Attendees were also granted access to the nearby waterpark — but for many the highlight of the day was the dunk tank. Source's founder and CEO Mark Oldfield was first to step in the tank, and many of our other executive leaders also took a turn in the hot seat throughout the afternoon.
It was a fantastic day to celebrate our successes and enjoy one another's company.
I am happy to be a part of the Source family. Because of everyone's outstanding dedication and positivity, we are able to achieve the highest quality standards in everything we do.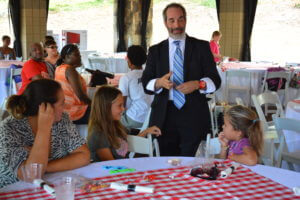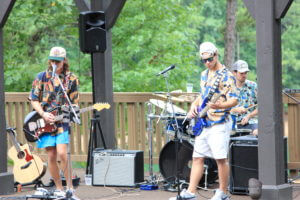 By: Kayla Nesler