Our Core Values embody who we are. They guide our actions, shape our culture, and inspire us to pursue and achieve the highest standards in everything we do.
As a team and as individuals, we: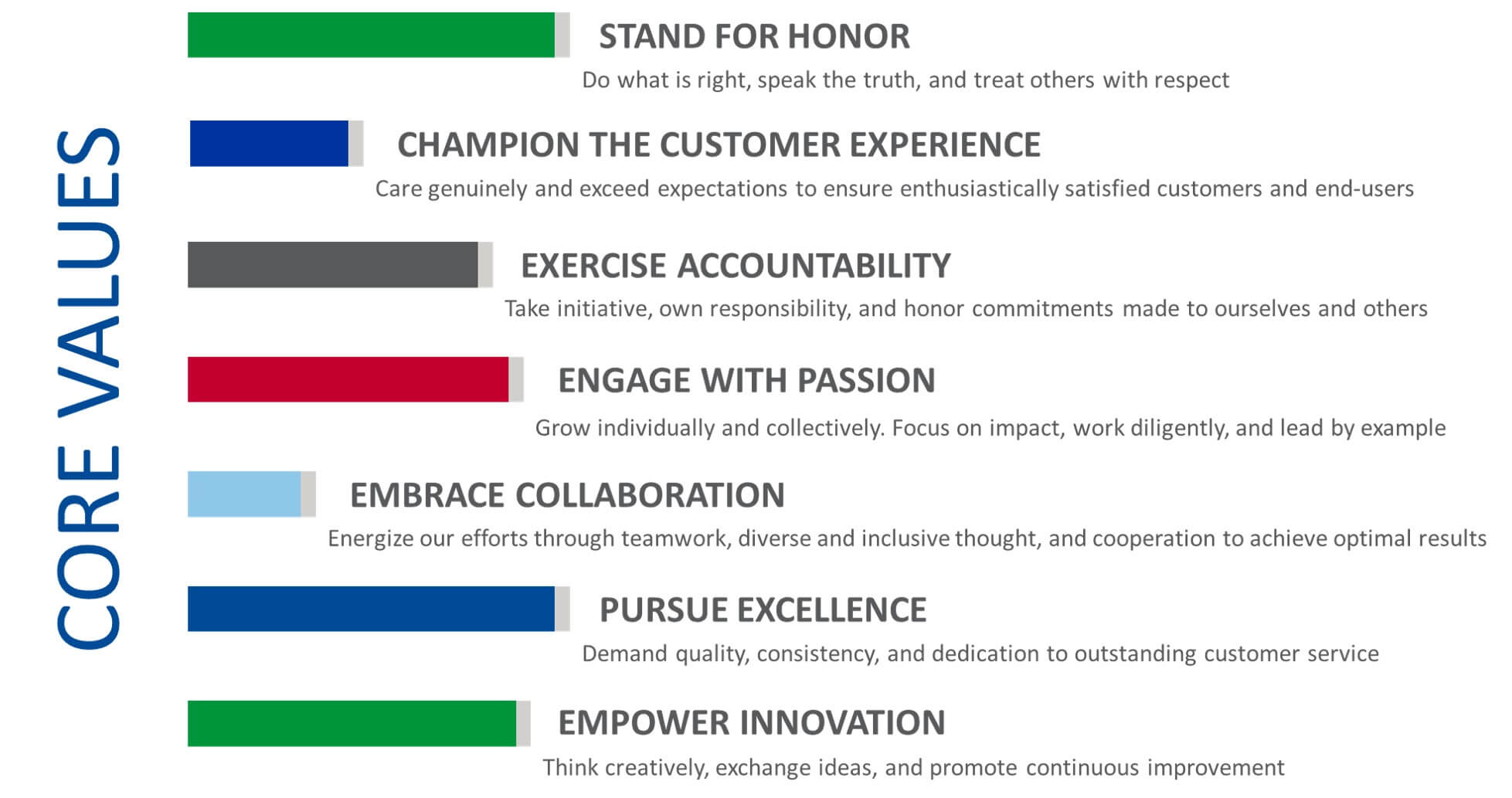 Source introduced the slogan "Doing My Part" in 2020 as a reminder to our employees, our global network of field service engineers, and our global logistics partners that every individual and every contribution advances the overall customer experience. From shipping and receiving to onsite preventative maintenance and repair, from service case management to service management platform development, from eLearning to local courier delivery…we are all doing our part. Together, we can make a difference.
The way we see it, the more we can understand and appreciate our customers' business and the end-users they support, the higher the service delivery quality we can perform on their behalf. We aim to be an integral part of our customers' services teams which is why Source's Customer Awareness program was created so that our team can better:
UNDERSTAND our customer's and their end-users' business
RECOGNIZE the impact our work has on day-to-day business functions
PROMOTE quality-driven service performance to continually advance the overall customer experience
Volunteerism & Charitable Giving
At Source, we recognize that we're part of a global community. Whether through corporate responsibility or simply making time for our employees to support causes they're passionate about, we make giving back and priority.
Source is a proud supporter of the Will to Live Foundation. In addition, Source matches employee donations, dollar for dollar, to 501(c)(3) charitable organizations of their choice. Finally, Source's volunteer program committee, called Alt+24, hosts a charitable collection drive in our office each quarter. Through this program, the Source team has donated funds, gifts, and supplies to organizations such as Project C.U.R.E., Dream Weavers of Georgia, the Gwinnett Humane Society, Project Hope, and more.