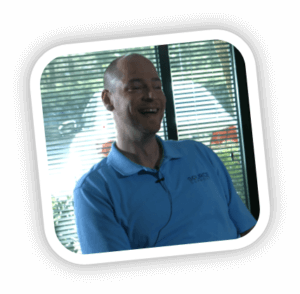 Christian has been a member of the Support Operations Center team for over a year and he works hard to ensure that our customers and end-users receive the highest quality support at every engagement. Learn more about Christian and see why he is a valued member of our support team.
What do you enjoy most about your work at Source?
I enjoy working with a group of knowledgeable individuals who come prepared each day to provide our clients with great customer service. Also, I enjoy getting to know the Field Engineers and learning their skill sets.
What are some of your hobbies?
I like to learn about history and I enjoy most sports. In my free time, I enjoy rock climbing and kayaking.
Who inspires you? Why?
Neil Armstrong and Buzz Aldrin.
Neil Alden Armstrong was an American astronaut and the first person to walk on the moon. He was also an aerospace engineer, naval aviator, test pilot, and university professor. Buzz Aldrin is an American engineer and former astronaut. As the Lunar Module pilot on Apollo 11, he was one of the first 2 humans to land on the moon and the second person to walk on it.
What fictional place would you like to visit?
Jules Verne's Center of the Earth.
Who is your least favorite superhero? Why?
Matter Eating Lad. His special ability is to eat anything – need I say more?
What was the last great book you read? What about it stood out to you?
The 21 Irrefutable Laws of Leadership: Follow Them and People Will Follow You by John C. Maxwell. I am a person who doesn't want to follow others, I would prefer to lead them instead.