Source Support Services Appoints New CEO
COO, Mike Stolz, Promoted to CEO to Execute Next Phase of Company Strategy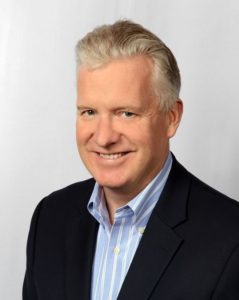 LAWRENCEVILLE, GA. – September 21, 2017 – Source Support Services (Source), a world leader in the delivery of technology and medical services, today announced that company founder Mark Oldfield has appointed Mike Stolz, previously Source's Chief Operating Officer, as the company's new Chief Executive Officer. Oldfield will remain with Source as Chairman and Founder.
Oldfield founded Source in 2001 and has served as CEO for many years. He has led Source to become a market leader as a provider of outsourced OEM and ODM based services in the data center, high performance computing and medical technology markets.
Stolz joined Source in 2016, and as COO, was responsible for all of the company's worldwide service operations, including service delivery, customer success, logistics, field engineering network and Source's service automation delivery platform – Source Central.
"Mike's core values will allow Source to continue the trend of year over year growth since 2001. His honesty and integrity is unsurpassed and his ability to communicate with all levels inside and outside of the organization was key to my decision in promoting Mike to CEO. Mike has put a strong operations leadership team in place with industry veterans and has established a scalable operations model that provides emerging and established technology companies with high customer satisfaction and service levels that can be sustained through our growth" said Oldfield. "Major contributors to the ability for us to scale are a direct result of the expansion to our quality management system and major enhancements we have made to our Source Central platform to deliver higher volume services while continuing to meet our customer's expectations for quality ."
Source's delivery model provides a framework for customers to establish or augment their services program without carrying the costs of a fixed services infrastructure. Over the last two years, Source has enhanced its operational model, quality management system and Source Central automation capabilities to serve more customers and provide a broader depth of services without sacrificing quality for ever more demanding end-users.
"The efforts that we have made over the last couple of years has well prepared us to expand Source's footprint in current markets and establish ourselves in new markets," said Mike Stolz. "A prime growth opportunity for Source is with established technology providers that are looking for new approaches to augment their current service and support programs, improve service quality and gain efficiencies that will improve their bottom line."
As it relates to new market opportunities, Stolz went on to say, "there are also opportunities for us to establish ourselves in new markets that are closely related to the ones we serve today. As new applications of healthcare solutions emerge and demand for medical technologies continue to grow, we see an opportunity to capitalize on our life sciences experience by delivering service and support capabilities for manufacturers to support these products in doctor's offices, clinics and hospitals across the globe."
"Source Support Services provides, emerging and existing technology manufacturers and system integrators alike, with an all encompassing services portfolio that can be scaled to meet service needs across the entire product lifecycle", said Steve Duplessie of the Enterprise Strategy Group. "They have proven their ability to deliver global enterprise services for established and emerging OEMs with an outsourcing model that is more cost effective and flexible over that of traditional service delivery programs. Source is well positioned to expand within the data center and medical technology markets they serve."
For more on Source's Leadership team, please see their Leadership web page.
Source is known as a leader in global information technology service delivery for original equipment manufacturers (OEMs), original design manufacturers (ODMs) and system integrators (SIs). Information technology markets include data center and high performance compute sectors servicing products that include hyperconverged systems, servers, network, and data storage and life sciences sectors servicing products in telemedicine and mobile computing carts.
The company:
Delivers enterprise-class same-day, on-site support in all 50 states and over 100 countries worldwide
Accommodates a range of service delivery; from solution appliances to complex application-based platforms that use multiple hardware and software solutions
Accelerates business scale and market reach through a global services model and automation using their Source Central service management platform
Retains, educates, and certifies a network of more than 12,000 certified service professionals as part of their Source Techworks program
Staffs a 24×7 support operations center based in the U.S. with support engineers that average more than 20 years of experience in complex IT fields and carry expert-level certifications.
About Source Support Services
Source Support Services is a leader in providing global, same-day and next-day on-site IT support. Its deep experience enables the company to protect and support brands by deploying seamless, scalable and cost-effective solutions that result in outstanding service experiences for customers. Source is privately held and based in Lawrenceville, GA., and boasts an unparalleled network of more than 12,000 independent, certified service professionals in more than 100 countries that enables it to offer outstanding service experiences to its clients' customers.  For more information, visit https://sourcesupport.com/.
###