Accomplished tech finance executive to assist Source in achieving growth plans, scaling organization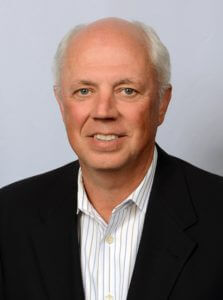 LAWRENCEVILLE, GA. – OCTOBER 27, 2016 –– Source Support Services (Source), a world leader in the delivery of IT services, today announced it has appointed Steve Snyder as its new chief financial officer. He will be responsible for overseeing the company's finances, positioning the company for success and steering the company through the next phase of its growth.
"We've reached an exciting point in our company's growth strategy, and we need a finance executive with experience leading companies through the challenges inherent with rapid growth," said Mark Oldfield, CEO of Source. "Steve Snyder has a wealth of experience and relationships throughout the industry that will be incredibly valuable to us as we move ahead, and we're very happy to have him join our team."
"Source is the rare company in today's IT marketplace that has a truly game-changing offering, a vast and growing market opportunity ahead of it and the staff and management team to capitalize on that opportunity," said Snyder. "We're in the right place at the right time to take advantage of major changes occurring in the IT supply chain, and I am excited to join the team."
Snyder comes to Source with over 30 years of experience in senior financial management positions at technology product and service companies. After starting his career with the public accounting firm of KPMG, he has accumulated nearly 20 years of experience as the CFO of several public and private high-tech companies: Digi International (NASDAQ: DGII), a manufacturer of computer network devices and cloud services; Gearworks, Inc., a SaaS workforce management company; X-IO Technologies, a manufacturer of storage arrays, and Ancor Communications, a Fibre Channel network switch developer and manufacturer that was acquired by QLogic (NASDAQ: QLGC). He also has extensive experience in preparing companies for major financial events such as taking on investments, mergers and acquisitions.
Snyder joins Source's senior leadership team, along with John Trautwein (president and general manager of sales) and Mike Stolz (chief operating officer) who joined earlier this year.  Along with these leadership additions, the company also launched a new website, developed new branding and refined its services offerings in an effort to continue the rapid growth it has enjoyed in recent years.
"Source has established itself as a go-to service partner for OEMs and ODMs serving the traditional enterprise IT market," said Stolz. "Our growth strategy will focus on continuing our expansion into Cloud market segments and expanding our footprint within the worldwide medical technologies market that is expected to reach $155 billion in 2017."
Source is widely recognized in the industry as the leader in global IT service delivery.  The company:
Delivers same-day, on-site support in all 50 states and more than 100 countries worldwide
Retains, educates, and certifies a worldwide network of more than 12,000 independent service professionals
Accelerates business scale and market reach for its customers
Accommodates complex application-based platforms that use multiple hardware and software solutions
About Source Support Services
Source Support Services is a leader in providing global, same-day and next-day on-site IT support. Its deep experience enables the company to protect and support brands by deploying seamless, scalable and cost-effective solutions that result in outstanding service experiences for customers. Source is privately held and based in Lawrenceville, Ga., and boasts an unparalleled network of more than 12,000 independent, certified service professionals in more than 100 countries that enables it to offer outstanding service experiences to its clients' customers.  For more information, visit https://sourcesupport.com/.
###