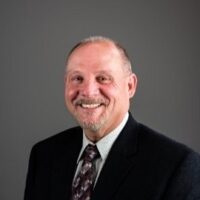 LAWRENCEVILLE, GA. – February 18, 2020 – Source Support Services (Source), a provider of outsourced technical product support services for original equipment manufacturers, and Capitala Group (Capitala), a leading provider of capital to lower middle market companies, announced today that Tom York, an expert business advisor at Newport LLC, has joined Source's Board of Directors.  York joins the board with over 30 years of experience in the technology services sector and will provide insight to furthering innovation and scaling the business.
Source board members include: Jack McGlinn, Senior Managing Director at Capitala; Adam Richeson, Managing Director at Capitala; Jack Vander Leeuw, Vice President at Capitala, Tom York, Partner at Newport LLC; Mike Stolz, CEO at Source Support Services.
York is a Partner at Newport LLC, advising CEOs for capital readiness and performance improvement. He specializes in leading services companies through transformation and setting them up for growth and prosperity. York has held numerous executive and board positions including the Chairman and President of Service Industry Association, the largest global nonprofit association for independent services companies. He had a long, successful career with IBM Global Services, serving in numerous executive and senior executive positions. After leaving IBM, York served as CEO of two different private equity owned IT services companies where he led successful business transformation and growth strategies.  He then joined Newport LLC as a Partner.
Jack McGlinn, Senior Managing Director at Capitala said "Tom is an accomplished leader and an influential figure in the information technology services and support sector. He brings global expertise in sales, marketing, delivery, operations, technology, and strategy and we could not be more thrilled to have someone with his stature on our board."
"Source has a good meld of technology and use of a variable workforce that gives information, medical and industrial technology OEMs an ability to innovate their service platform and create new value streams through their service arm," said York. The growth strategy, which includes the expansion of verticals and technologies, will take advantage of the disruption that they can bring to traditional service delivery models. Quality is not only a department at Source but a discipline embedded throughout the organization. I admire the company for their innovation and determination to achieve high customer satisfaction and service level achievement metrics and I look forward to working alongside of them."
"Tom's passion for technology services and his focus on quality aligns with Source's business model and values," said Stolz. "His support to drive innovation and expand into different vertical markets will allow us to continue on our growth trajectory. He is an incredible asset to our team, and we are excited that he will help us take Source to the next level."
About Source Support Services
Source provides outsourced product support services for technical equipment manufacturers across a variety of industries, including information, medical and industrial automation technologies. Source delivers 24×7 on-site support services, implementation services and global service parts logistics for mission critical environments in over 100 countries around the globe. Its mission is to deliver innovative and quality-driven solutions that advance the overall customer experience. Source's disciplined approach to detailed case processes assure outstanding services delivery that is consistent and repeatable around the world. For more information, visit www.sourcesupport.com.
About Capitala Group
Capitala Group is a $3 billion asset management firm that has been providing capital to lower middle market companies throughout North America for 20 years. Since its inception in 1998, Capitala has invested in over 150 companies and seeks to partner with strong management teams to generate value and superior risk-adjusted returns for our individual and institutional investors. For more information, visit  www.CapitalaGroup.com.